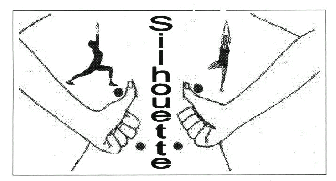 THE WAY OF HARMONY
Walking the Inner Path to Balance, Happiness, and Success
Objectives
-TRUE HARMONY, TRUE HAPPINESS, TRUE SUCCESS
-WELLBEING, HEALTH, CREATIVITY, PROSPERITY, SPIRITUAL DEVELOPMENT
General situation
Imbalance between Spiritual and Material -Unhappiness
Process
Microcosm-macrocosm; balance Spiritual / Material
-Realize that you are part of the Universe, as a microcosm in a macrocosm
-You are also spiritual
-Integrate the spiritual and material, which are reflections of one reality
Release
-Release stress and blockages (physical and mental)
-Release patterns of delusion
-Release the self-absorbed addictive "I, Me, My , Mine" conceptual and cultural conditioned habit patterns. Release the inferior Ego
Be present
-Live a sane, balanced, peaceful here and now life
-Trust the wisdom of your bodily lived experience, rather than live in your judgments and beliefs
- Be attuned to all your senses, to whatever is unfolding in this moment now
Balance body- mind- spirit
-Experience a high level of health and energy
-Be fully engaged with mind, body and spirit. Live more consciously and spiritually .
-Be constantly vigilant. Be ready to always re-focus
Be relax and grounded
-Master the art of getting relaxed, centred and grounded within
- Relax, stay loose and breathe. Meditate
Be in harmony with your inner and outer world
-Optimize health, relationships , careers and financial well-being
-Live in harmony with yourself, with nature, with the Universe
-Discover harmony in all your relationships
-Find the work/action you love and find the best in your work/action
Be open and expand
-Open your mind to an endless source of clear, focused, intuitive thinking
-Expand your awareness and embrace your spirit
Connect with your higher self and higher world
-Connect with your inner self, inner wisdom and creative power
-Tap into your true nature. Clear your head, Open your Heart
-Get spiritual inspirations
-Be wise, knowledgeable, creative and generous
-Program yourself for true harmony, true happiness and true success
-Be awaken to the true beauty and meaning of life
Open to the world
-Act in the world with wisdom and compassion
-Serve humanity with wisdom and compassion
Remember : -You are not your thoughts, emotions, beliefs, personal history
WHO I AM? I AM THAT I AM.
Be spiritual and balance spiritual and material. The rest will follow by Itself
contact

Return to Silhouette