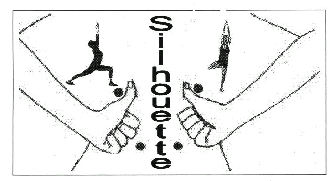 TRADITIONAL CHINESE MEDICINE
In Chinese medicine, health is represented as a balance of yin and yang.
It is important to note that the balance of yin and yang is not always exact, even when the body is healthy. Under normal circumstances the balance is in a state of constant change, based on both the external and internal environment.
This shift in the balance of yin and yang is very natural. It is when the balance is consistently altered, and one (be it yin or yang) regularly dominates the other, that health is compromised, resulting in illness and disease.
Traditional Chinese medicine practitioners attempt to determine the exact nature of the imbalance, and then correct it through the use of acupuncture, herbal remedies, exercise, diet and lifestyle. As balance is restored in the body, so is health.
Qi:
Yin/Yan
Five elements
Meridians
Acupuncture points
controls
DIAGNOSTIC
Treatments
Qi Gong
Massages
Herbs
Acupressure
Moxibuxion
Cupping
contact

Return to Home Silhouette