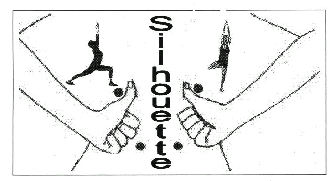 YOGA FOR EVERY DAY





THE EIGHT STEPS OF YOGA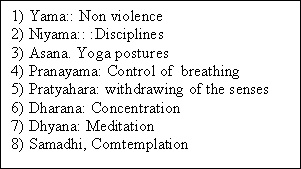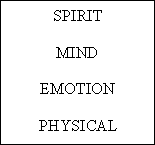 OBJECTIVES
-development of conscienceness, !
-
development of prana, life force !
-flexibility of the body ! for well being, health, creativity, spiritual development.
-relaxation 1
MATERIAL/SPIRITUAL BEINGS
- Constitution of Man
YAMA and NYAMA
- Yama: Non-violence (ahimsa), truth (satya), abstention from stealing (asteya), continence (bramacharya), and absence of greed for possessions beyond one's need (aparigraha)
-Niyama: Cleanliness (saucha), contentment (santosha), religious zeal (tapas), self-study and surrender of the self to the supreme Self or God
ASANA –
Yoga postures
- Flow of life force, of prana ( Nadi, chakra, marma)
- Asana and chakra
- Asana and breathing
- Asana and sensation ( dynamic and static)
- Yoga self massage
- Asana for relaxation, stretching, flexibility, strength, energy. meditation
- Classical asana: : Tadasana, Paschimottanasana (pince), cobra, warrior, triangle, candle, plough, frog, mountain, cat , savasana etc...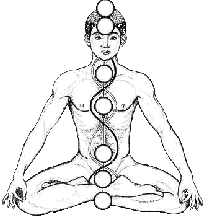 PRANAYAMA – Control of the breathing , of life force, of prana
-4 phases breathing
( exhalation, retention, expiratio, retention )
-abdominal , costal, thoracic, clavicular breathing
-complete breathing
-Ujjayi
-altered breathing : extended inspiration or exhalation, alternated breathing, Kapalabhati , fragmented breathing, shitali, etc...
MEDITATION
-Concentration
-Meditation
-Comtemplation
TECHNICAL SUPPORTS
Bandhas (locks) Mulabandha (perineum), uddiyana bandha,(abdomen) , Jalandharabandha (throat)
Kechari : tongue
Mudra
Mantra, Mandala,
Affirmation
Support : belts, cushion, wall, bricks, etc..
Color, Visualisation, gems
YOGA FOR WHOLE BODY
1) sun salutation

,

2) Marja's coffee

3) Breathing dance
4) Free dance
5) Sequence for flexibility of the column and mind purification



YOGA FOR SPECIFIC OBJECTIVES
1) Different parts of the body
2) Different constitutions: Vata-Pitta –Kapha, age, atletic,
3) Different common illnesses
4) Therapeutic yoga
5) Yoga and pregnancy
6) Yoga for musicians
YOGA FOR ANY MOMENT OF OUR DAILY LIFE
Exple: Waking up, teeth washing, hair brushing, in the kitchen, at the table, siiting in the office, while phoning, picking up things, watching television, at the red light, , in the car, bus, plane etc.





PROCESS FOR SELF-ENQUIRY – SELF DIAGNOSIS – PRACTICE
The different steps are
1-Awareness – sensitisation
2-Analysis
3-diagnosis
4-goals and priorities
5-identification of tools : Asana, pranayama, bandha, meditation
location, periodicity, regularity, etc.
6-Life plan and sequences
-daily rhythm
-weekly routine
-monthly cycle
7-autoinduction to reprogram automatic pattern
8-Practices
9-auto evaluation
10- adjustment





SELECTION / BUILDING OF SEQUENCES – art of balance
-objective
-Main posture
-postures for the preparation of the main one.:
-structural analysis of the main posture
-critical point (s)
- selection of secondary postures
-opening – closing
-transition postures
-balanced sequence:
-front and back,
-balance of left and right side
-torsion
-introduction of locks
-breathing
-duration of the posture





Return to Top
contact

Return to Home Silhouette