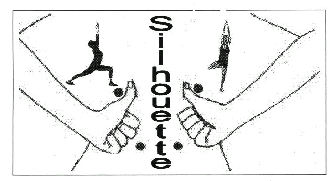 STEP BY STEP
APPROPRIATE and DIVERSIFIED DIET



HOW TO REACH OUR OBJECTIVES THROUGH DIET?
| | |
| --- | --- |
| | Objective |
| Spiritual progression | spiritual development |
| Environmental mindfulness | development of of life force , of light quotient |
| Mental Health | development of consciousness |
| Emotional Balance | emotional mastery |
| Physical Balance | physical mastery |

"POSITIVE" MELTING POT
-Balance - Appropriate - Diversified Nutritive - rich in life force
Glucide VATA enzymes Breakfast teas fresh
Proteine PITTA calories Lunch juices cooked
Lipide KAPHA healthier foods Dinner fermented conserved
Minerals, Vitamins Supplements

PROCESS FOR SELF-ENQUIRY – SELF DIAGNOSIS – PRACTICE
The different steps are
1-Awareness – sensitisation
2-Analysis of our diet
3-diagnosis
4-goals and priorities
5-identification of tools : diet, herbs, drinks, supplements,
shopping, storage, preparation
6-Life plan -strategy
-daily rhythm
-weekly programe
-monthly cycle
7-autoinduction to reprogram automatic pattern
8-Practices
9-auto evaluation
10- adjustment

STEP BY STEP
a more vegetable – oriented diet can bring wellbeing,

health, creativity, spiritual development
-As little meat as possible (preferably poultry and fish)
-Cereals (possibly integral) seeds, nuts, grains
-More vegetable and fruits as possible (a lot of greens. leaves rich in chlorophyll; a lot of betacarotene, (yellow, orange))
-More raw and living food as possible (Juices, sprouts, greens, herbs, salads, fermented foods)
-Herbal teas, supplements
AT WHICH STEP ARE WE?
Step 0

Random, chaotic, and thoughtless eating

Too much meat, sugar, drugs, coffee etc...

Step 1

Mindful diet avoidind unhealthy foods (coffee, tea, meat, fats, sugar, tobacco syndrome)

Start from what is familiar: chicken fish,, meatless entrees, pastas, eggs, milk products. More cereals, legumes, nuts,fruits

two vegetables in your menu?

-Pasta, vegetable, cheese...

-fish, 2 vegetables...

-fish, vegetable, salad...

-baked food, cheese, vegetable...

-rice, vegetable, vegetable...

-soup, salad, good bread...

-a big mixed salad with 9 ingredients...

Step 2

Mid point

Dairy foods, grains, nuts, beans, peas, seeds (fish)

Yeast, soy products, sprouts, seaweeds, sesame seeds,

-Limit dairy food max once a day

-try one meal a week of soy products or grains

-fresh vegetables, raw or cooked

Step3

Towards Vegetarian

-lacto-ovo-vegetarian

-macrobiotic diets

-natural hygien2 (fruits and vegetables)

-raw and living foods

-vegans , only plants

-More vegetable proteins (nuts, legumes), largely vegetable diet , high in vitamin A, C and calcium, potassium

-macrobiotic foods

-Dairy foods sparingly

-Flesh food no more than once a week

A question of balance

- largely vegetable diet tends to be low in B vitamins, on calcium, on iron

-fruit-and vegetable diet is surprisingly low in carbohydrats

SHOPPING STRATEGY
-
careful watch on labels
-choose good health food stores
-Be careful on storage
NEW RECIPES
-creative cooking
-fresh food (greens, nuts, sprouts, herbs, spices, juices ) added in cooked foods
-reduce cooking time
-choose adequate food preparation : fresh, fresh processed, sprouting, fermenting, steamed, baked, sautees, deep=fried, soups, stewed, etc.
NEW ORGANISATION OF MEALS:
-composition of menu according to constitution, season, health
-specific menu according to objective
FOOD COMBINING
-fruit with fruit
-no protein with starch
-no fat with protein
-no fat with starch
-green vegetables with protein or starch
-melon alone
VATA-PITTA , KAPHA
Balance VATA

Balance PITTA

Balance KAPHA

1)food: hot, heavy and oily

(avoid, cold, dry and light)

2) preferable: tastes: sweet, sour, salty

(avoid pungent, bitter, astringent)

3) bigger quantity

1) food: fresh and liquid

(avoid hot food)

2) preference: tastes sweet, bitter, astringent

(avoid pungent, salty, sour)



1) food light, dry and hot

(avoid heavy, oily and cold)

2) preference tastes: pungent, bitter, astringent

(avoid sweet, salty, sour)
INGREDIENTS TO BALANCE VATA, PITTA , KAPHA

Cereals, Oils

Condiment

Fruits

Dairy Food

Legumes, meats

Spices

Beverage



Resources | books | Links
Return to Top You are visitor number

contact

Return to Home Silhouette